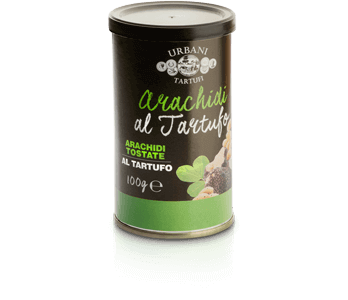 Aperitif time is traditionally one of the most important focuses for socialising in Italy.
Urbani Tartufi products, which are designed to create unique social moments, bring truffles to Italian happy hours, turning any aperitif into a gourmet occasion for everybody.
Truffle peanuts, truffle almonds, truffle potato crisps, thanks to their surprising flavour, can go perfectly with every drink to give a light and tasty break, but without foregoing anything!
With these snacks, which are perfect for every occasion, Urbani Tartufi brings the taste and excellence of Italian truffles into situations that are completely unexpected, like aperitif time.
Discover the selection of recipes with white truffles and bring refined dishes and tasty creations to the table.