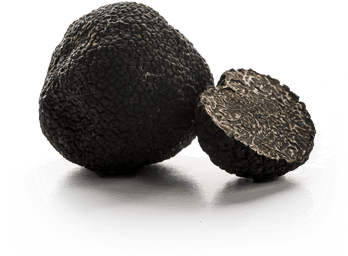 Different types of truffle are identified by the shape of the peridium, the gleba, the asci and the spores.
80% of a truffle is made of water, while the remaining 20% comes from ash, total nitrogen, non-protein nitrogen, proteins, lipids, soluble carbohydrates and dietary fibre.
Truffles are best stored wrapped in absorbent paper, placed inside a plastic or glass container placed in the lower section of a fridge (0 to 4 degrees centigrade) for up to two or three days.
Recipes with
Fresh Truffle
Discover the selection of recipes with truffles and serve prestigious dishes and tasty creations.