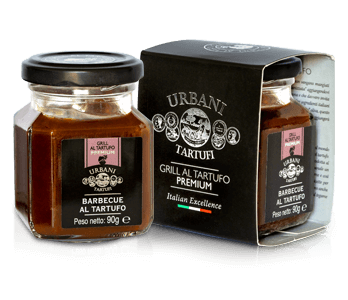 For people who like strong flavours
Since 1852 Urbani's work has respected traditions, continually managing to renew itself and meet market demands.
Inspired by street food in pure American style, the Urbani truffle Grills are designed for meat products: beef, poultry, lamb, pork and game.
They can also be used on all forms of grilled fish and grilled vegetables and are simply perfect on chips!
Our customers love variety: truffle ketchup, truffle-flavoured barbeque sauce, truffle-flavoured curry, truffle mustard, truffle chilli and a truffle mayonnaise that lasts a full 24 months.
These products will make every recipe new and different, and breathe new life into everyday meals.
Discover the selection of recipes with white truffles and bring refined dishes and tasty creations to the table.