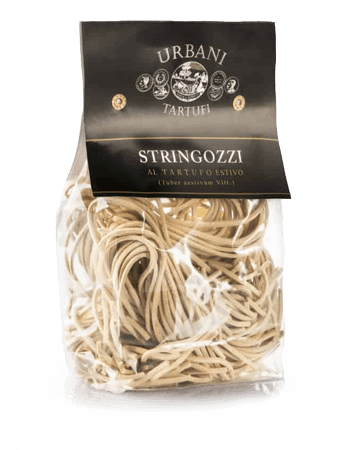 A completely Italian tradition
Specialities where the careful craftsmanship of skilled pasta makers comes to the fore: very pure water, flour produced on farms with integrated and certified organic growing techniques, with no additives or colouring and where drying is carried out at very low temperatures, mean all of the organoleptic properties of the product can be preserved in the truffle pastas.
Very high quality pasta and chips of high quality truffle are mixed together in a blend of delicious flavours, both in dry pasta and also in fresh egg pasta for stuffed tortellini.
Discover the selection of recipes with truffles and serve prestigious dishes and tasty creations.