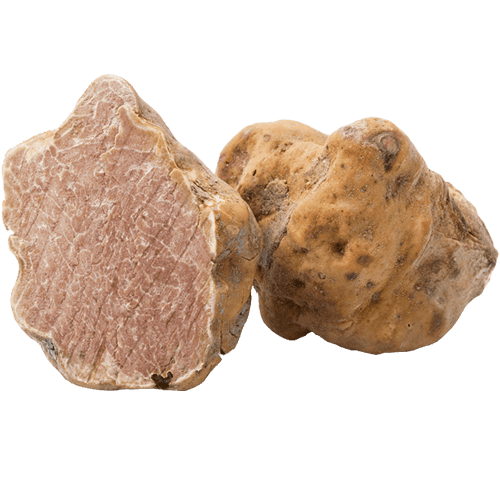 The white truffle, or better known as the Alba white truffle, is certainly the most precious variety of truffle from both an economic and gastronomic point of view.
The gleba is unmistakable, it is white and greyish-yellow with very small white veins. The surface is smooth, yellow ocher or yellow-olive, sometimes also greenish-grey.
Medium weight

8-500 gr

Dimensions

5-25 cm

Harvest Period

from the end of September to the beginning of January

Collection area

Piedmont, Emilia Romagna, Tuscany, Umbria, Marche, Lazio, Abruzzo, Molise

Symbiotic plants

generally white willow, white poplar, black poplar, linden, black hornbeam, oak, oak, downy oak, Carolina poplar, cistus
Discover the selection of recipes with truffles and bring refined dishes and tasty creations to the table.