Tuber Mesentericum Vittadini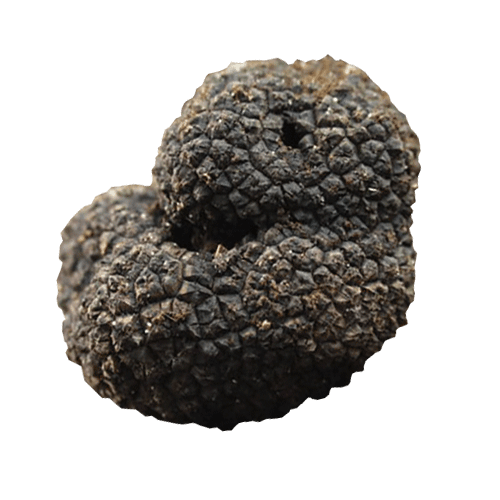 Like the Moscato truffle, the Bagnoli truffles also closely resembles the brumale variety but differs from it in its strong phenol odor.
The glebe is grey-brown but, in some specimens, tending towards yellow-brown, always with white veins. Precisely because of the similarity with the winter truffle, like this one it has an ordinary, slightly wrinkled surface.
Peso Medio

8-200 gr

Dimensioni

2-10 cm

Periodo Raccolta

da gennaio a marzo

Area di raccolta

Campania, Basilicata, Puglia

Piante simbiotiche

generalmente roverella, cerro, faggio, nocciolo, carpino nero e bianco, pino nero
Discover the selection of recipes with truffles and bring refined dishes and tasty creations to the table.